World Meningitis Day 2020: A Story of Survival and Triumph in Niger
She Knew Something Was W
rong
Rahinatou Hamidou Amadou, an 18-year-old woman living in Niger, woke up one morning feeling fine, but by the afternoon knew that something was very wrong. She told her classmates she wasn't feeling well, and a short time later could barely walk. She began suffering from an intense headache and a high fever. Already aware of the symptoms caused by meningitis, Rahinatou rushed home to tell her parents of her concern that she had this frightening illness.
Rahinatou was fearful of what meningitis could do to her body, as she'd heard so much about it since the start of the outbreak earlier that year. Her parents were unsure if meningitis was the cause but knew something must be done, so they took Rahinatou to the community nurse. As soon as the nurse saw Rahinatou, she informed the parents to take her to the health center immediately
Meningitis Outbreak Sweeps across Niger
In 2017, a meningitis outbreak swept across southeastern Niger and northern Nigeria, affecting thousands of people—Rahinatou was one of them. The Republic of Niger is a West African country situated in the meningitis belt, a region in sub-Saharan Africa that spans 26 countries with high rates of meningitis. Seasonal outbreaks of bacterial meningitis cause a high burden of disease and mortality in Niger.
Shortly after this outbreak began, the government of Niger declared it a meningitis epidemic centered in the capital, Niamey. The outbreak peaked in mid-April and by May, had resulted in 3,283 suspect cases of meningitis and 189 deaths (WHO, 2017). The pathogen found to be most responsible was Neisseria meningitidis serogroup C, a pathogen that is not part of routine vaccination schedules. Due to low immunity from this pathogen across the population, Niger has experienced epidemics of meningitis caused by this pathogen since 2013. One study found during a 2015 outbreak that the rate of death among suspected cases was approximately 7–15% and that 11% of survivors were left with permanent disabilities, such as blindness and hearing loss (Coldiron, 2016).
While the 2017 epidemic placed a burden on the lives of many, the Niger Ministry of Health (MOH) continued to be proactive in their response efforts. This included vaccinating nearly 500,000 people and maintaining excellent cross-border collaboration at the local level with neighboring Nigeria. To further support response efforts MenAfriNet Consortium teams, comprised of the Centers for Disease Control and Prevention (CDC), the World Health Organization (WHO), and Davycas International staff members, aided Niger health staff in maintaining high-quality surveillance and strong laboratory capacity during the outbreak.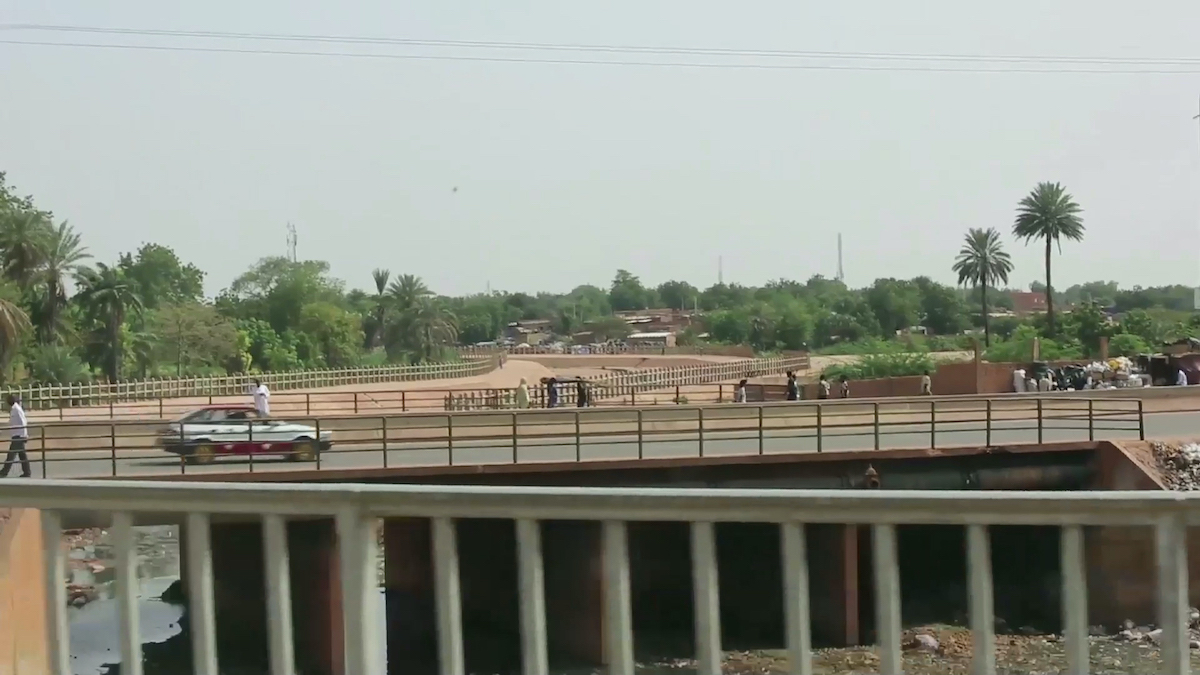 A roadway scene in Niger. Photo Credit: Human Interest Documentaries
Importance of Strong Meningitis Surveillance
The critical role surveillance plays in the early detection of outbreaks and the spread of meningitis led the MOH to establish the Directorate of Surveillance and Response to Epidemics (DSRE), which is responsible for actively monitoring of bacterial meningitis. Every two weeks, the DSRE publishes informative meningitis bulletins (in French) summarizing the epidemiological situation in Niger including:
Meningitis case numbers
Deaths
Geographic distribution
Pathogens responsible for confirmed meningitis cases
Data used to create these bulletins are collected weekly by the DSRE. It is hoped that sharing this information will provide public health staff, such as the staff serving Rahinatou's community, with the basic data needed to make strong decisions for the prevention and control of bacterial meningitis. It also provides health staff across the meningitis belt with a deeper understanding of disease trends and other best practices. This knowledge and awareness leads to more effective prevention and control of epidemics, particularly in selecting the most effective vaccine to offer additional protection to others during an outbreak.
"Significant progress has been observed in monitoring and laboratory indicators, which are improving year by year. This translates into better management of meningitis epidemics, a priority disease well known to populations and which is a real concern for our countries."
- Zaneidou Maman DSRE Data Manager
Identifying Meningitis Pathogens
A robust surveillance system such as Niger's is not complete without strong laboratory capacity to confirm cases and identify responsible pathogens. The "Centre de Recherche Médicale et Sanitaire" (CERMES) is the leading meningitis laboratory and technical public health Institution within the Ministry of Health for Niger. In 2011, it began serving as the National Reference Laboratory (NRL) for suspected meningitis cases across Niger by offering laboratory services through bacteriology, molecular biology, and immunology laboratories. Capacity was further strengthened in 2015 with the introduction of real-time polymerase chain reaction (PCR). Alongside CERMES and the MOH, the MenAfriNet Consortium supported this introduction and served as a synergistic foundation in establishing strategic case-based meningitis surveillance. CERMES continues to play an important role in the development of future meningitis technologies, such as rapid diagnostic tests, for Niger.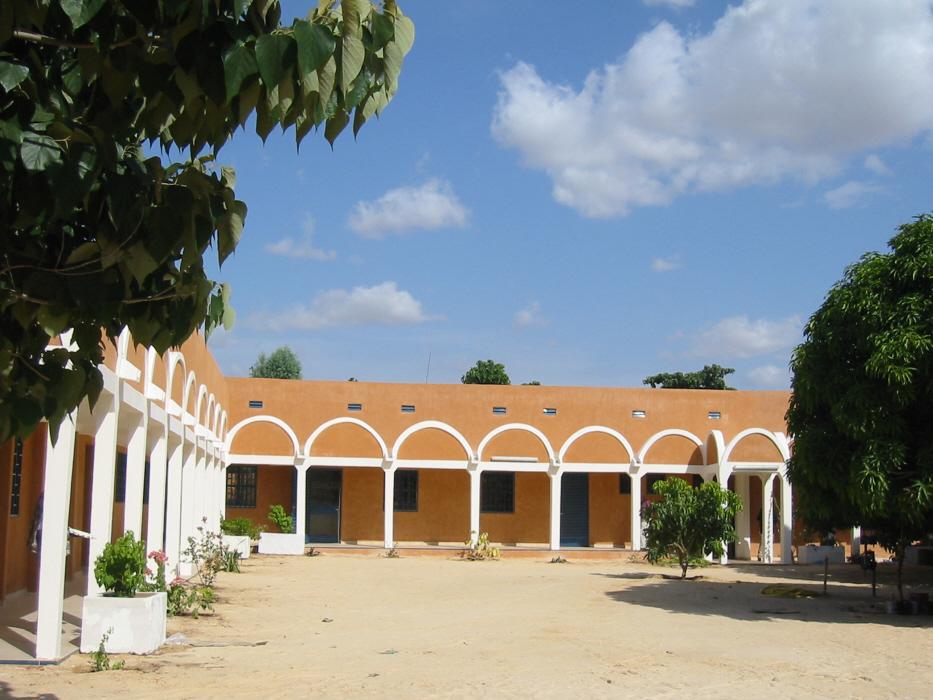 ​
CERMES in Niamey, Niger (Photo Credit: Institut Pasteur)
From Unconsciousness to Defeating Meningitis
Upon arriving at the health center, a lumbar puncture was performed on Rahinatou. The results – positive for meningitis – confirmed what she had feared all along. Health staff rapidly moved her to an isolated area of the hospital and started treatment, as Rahinatou slipped into unconsciousness.
Rahinatou's father recalls that taking her to the hospital was the right decision, as it allowed her to receive the needed treatment to recover quickly. They're grateful for the support and guidance rapidly provided by the community health nurse. Today, Rahinatou has recovered from meningitis but, like many meningitis survivors, bears lasting complications. She lost some of her hearing abilities and continues to feel pain in her ears from time to time. In the midst of continued recovery, Rahinatou pushes forward with grace in her studies towards earning her public health degree. She dreams of one day becoming a surgeon, a goal in closer view after she passed her school exams just shortly after her discharge from the hospital. Thanks to the rapid response efforts and strong care provided by health staff across the country, people like Rahinatou were able to get a prompt diagnosis and free-of-charge meningitis treatment, so that they all may continue working towards their aspirations.
"Taking her to the hospital was a good decision. This made it possible to refer her to the [isolation] site at the right moment."
- Amidou AMADOU Rahinatou's father
Stepping into the Future
Rahinatou's story and the tireless efforts of health staff across the country remind us of the continued burden of meningitis in Niger and the real impacts of the disease. As Rahinatou's mother recalls, "It left a very bad remembrance here in Niger." While prevention efforts have succeeded in suppressing certain pathogens, a long road remains ahead in the fight against meningitis.
Many steps are taking place to uplift the tireless work of Niger and continue to reduce the meningitis burden. One key MenAfriNet partner, WHO, supports the Niger MOH with a country office based in Niamey. Additionally, WHO's African Regional Office supports the aggregate monitoring of bacterial meningitis across the country and provides necessary laboratory supplies to maintain strong laboratory testing capacity. Davycas International, another key MenAfriNet partner in Niger, supports the monitoring of case-based surveillance and is working to implement an online, real-time data collection system, called STELab, across the country. This system also allows for the tracking of patient's specimens and a central platform for recording test results.
Continued collaboration among all stakeholders, improved meningitis vaccines, and enhanced surveillance efforts are necessary to one day defeat bacterial meningitis across Niger. A call for a global vision to defeat bacterial meningitis came forth during meetings in 2017 with government representatives, global health organizations, public-health groups, academia, private sector, and civil society. Alongside country specialists and partners working in meningitis prevention and control, WHO developed a roadmap to defeat meningitis by 2030. In addition to this plan, a new vaccine that will protect against several types of bacterial meningitis is on the horizon. The Director of Niger's DSRE, Dr. Kadadé Goumbi, shares "We are hopeful because if we conceive this vaccine, we would be safe from Neisseria meningitidis. This vaccine could turn Africa into a 'meningitis-free Africa'."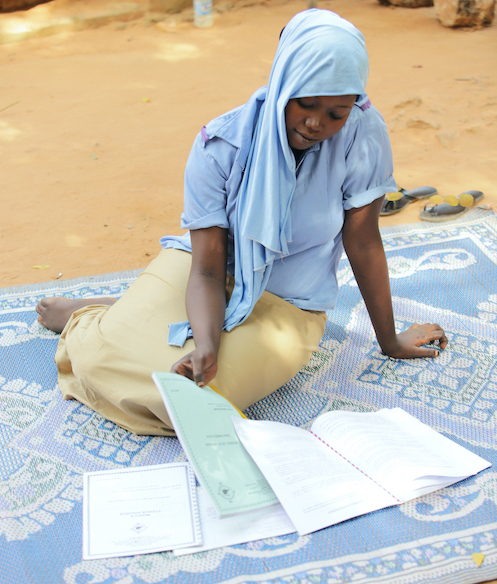 ​
Rahinatou Hamidou Amadou continues with her studies after surviving meningitis. Photo Credit: Human Interest Documentaries