New Case Management System Helps Niger Address Deadly Meningitis Outbreaks
Bacterial meningitis is a highly contagious and debilitating infection that causes inflammation around the brain and spinal cord that can quickly become fatal. The West African nation of Niger has a long history of persistent and recurring outbreaks of bacterial meningitis, including a devastating 2015 epidemic of Neisseria meningitidis C, that resulted in nearly 9,000 cases and over 800 deaths.
The Niger Ministry of Health has made combatting this ongoing health threat a high national priority. Rapid detection is essential to controlling meningitis outbreaks, yet outdated and decentralized data management systems, specimen transport delays, and limited laboratory capacity often slow down the public health response.
To address these challenges, the Niger Ministry of Health collaborated with MenAfriNet, an international consortium of public health organizations working to establish a regional meningitis surveillance network in Sub-Saharan Africa. MenAfriNet was established in 2013 with an initial grant from the Bill & Melinda Gates Foundation and partners include the CDC Foundation, the U.S. Centers for Disease Control and Prevention (CDC), the World Health Organization-Regional Office for Africa (WHO-AFRO), and Davycas International.
"The main problems today for meningitis management are the amount of time it takes for investigations to take place and the delays in implementing reactive vaccination campaigns," explains Aboubacar Adakal, coordinator for Davycas Niger.
The Niger Ministry of Health, with the support of MenAfriNet partners, decided to implement a new case-based data management system known as the System for Tracking Epidemiological Data and Laboratory Specimens (STELab). The STELab platform, which was successfully established in neighboring Burkina Faso in 2017, modernizes the response process by using barcodes to allow for rapid nationwide meningitis reporting and tracking of fluid specimens as they are transported across the country. The system gives health staff access to real time case data to help them detect epidemic outbreaks and identify the specific pathogen involved, which allows for a faster and more targeted response.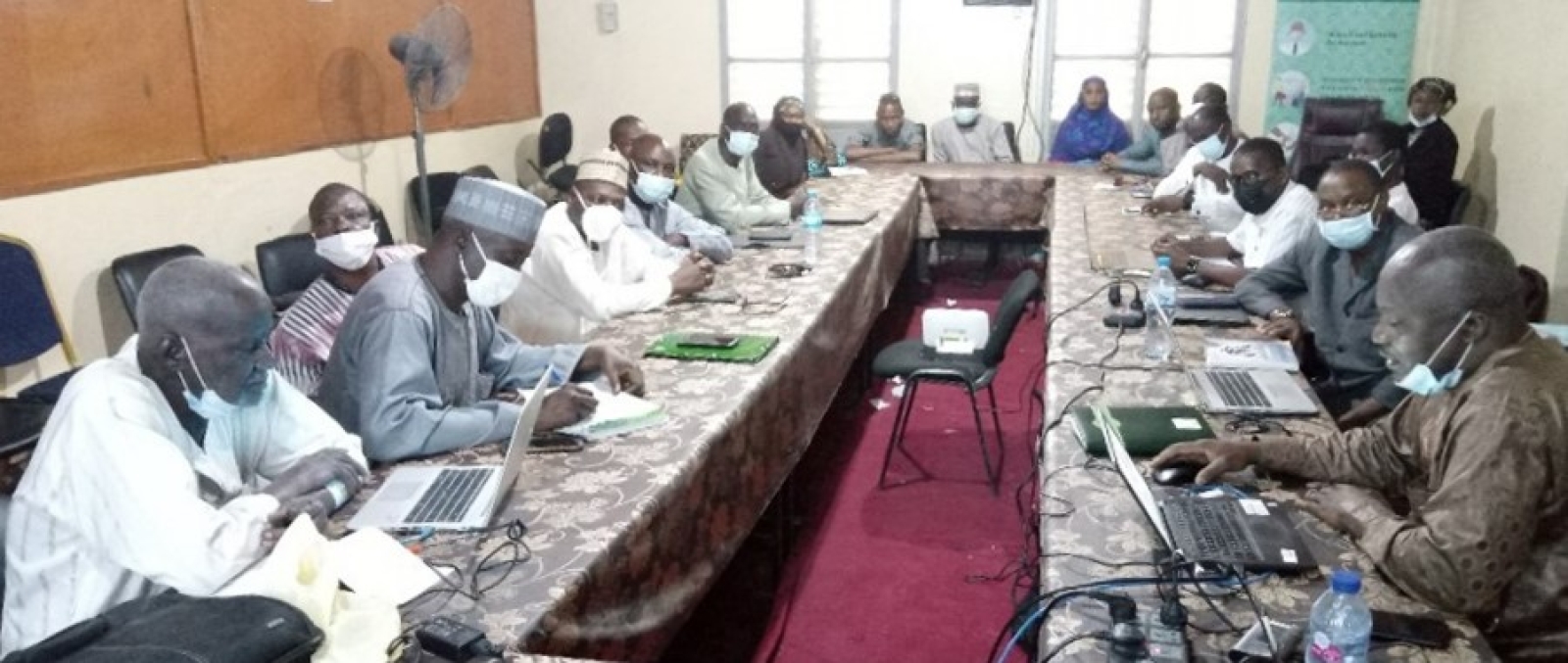 "STELab's ability to address issues related to prompt data transmission, data completeness, ease of analysis, traceability of samples, and motivation of public health workers are what stood out the most,"
- Aboubacar Adakal
In November of 2020, a pilot phase of STELab took place in the Niamey region of Niger with five health districts and two hospitals to observe user experience, identify challenges, and explore possible solutions. During the pilot phase, STELab's capacity for near-real-time availability of data, accessibility without internet, and Helpdesk function that facilitates communication between field health workers and the central level, among many other features, instilled hope for a significantly improved meningitis surveillance and outbreak response system. Upon completion of the pilot training, it was decided that STELab should be rolled out nationally in Niger.
The partners agreed to a 2022 rollout of STELab in two phases, with a one-month evaluation period between the two phases to identify and address any obstacles or challenges. The deployment of the STELab system began on April 15, and the energy and motivation around this new data system is unstoppable. Adakal notes that by the third day of health staff training, participants demonstrated strong enthusiasm and commitment to learning the program, making it clear that transitioning to STELab was the right move.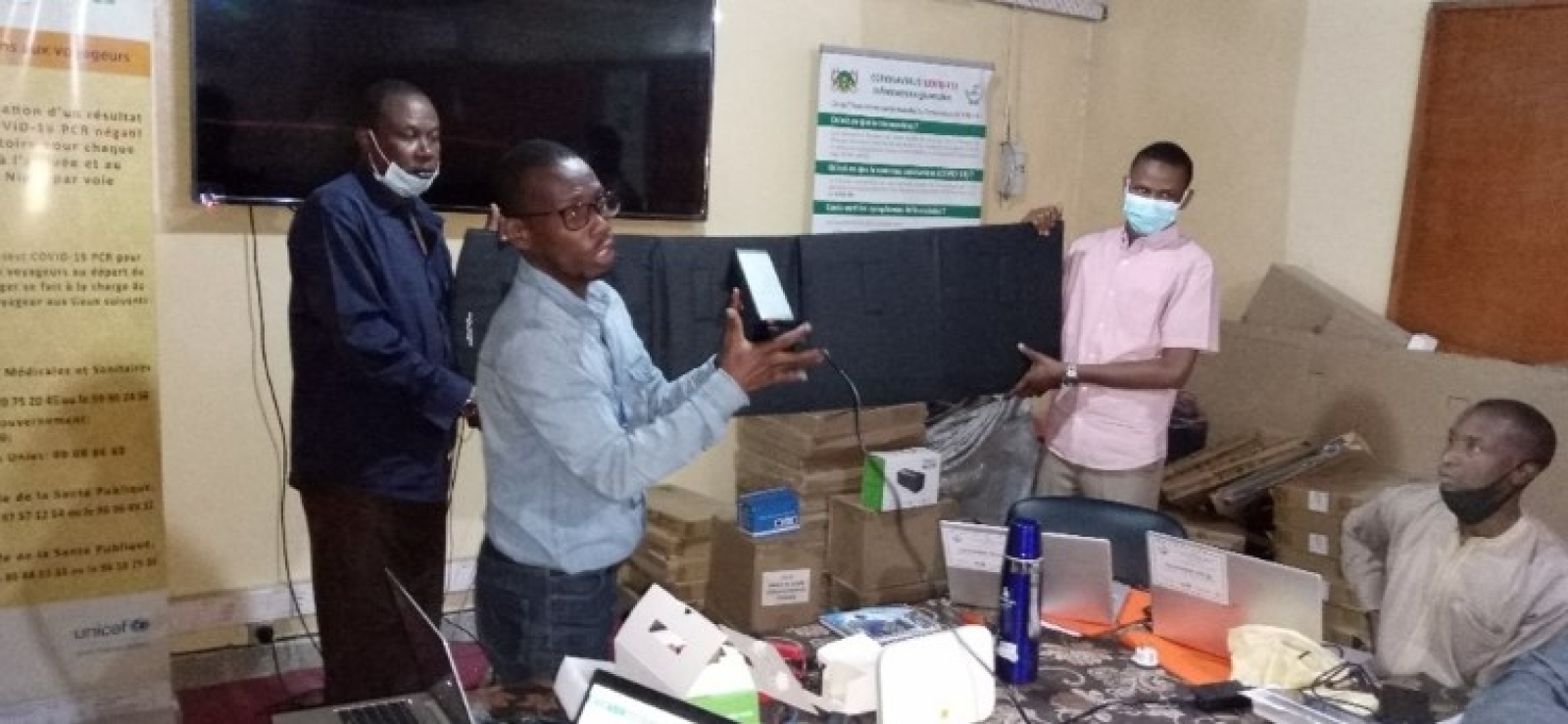 The coordination and hard work that went into the STELab rollout in Niger is an example of the ongoing commitment of MenAfriNet and their country partners to improve meningitis surveillance and respond to the needs of regional health workers.
"MenAfriNet is making meaningful efforts to make resources easily available that enable regional and central levels to rapidly respond to suspected outbreaks," Adakal said. "Colleagues on both the laboratory and epidemiology side are dedicated to working together synergistically to produce more complete, higher-quality, and timely data and make it available faster."
Plans for more annual trainings are already underway as Niger looks to improve and expand the STELab system as a crucial tool in the fight against meningitis.
"These efforts must be maintained for the well-being of our populations," Adakal said.