MenAfriNet is an international consortium of partners working to establish a regional surveillance network to collect and analyze high quality case-based meningitis surveillance data from representative sites across the meningitis belt of Africa. The consortium works to evaluate current vaccine programs, monitor disease trends, and inform future vaccine decisions in the sub-Saharan African meningitis belt.
Deadly, Expensive, Preventable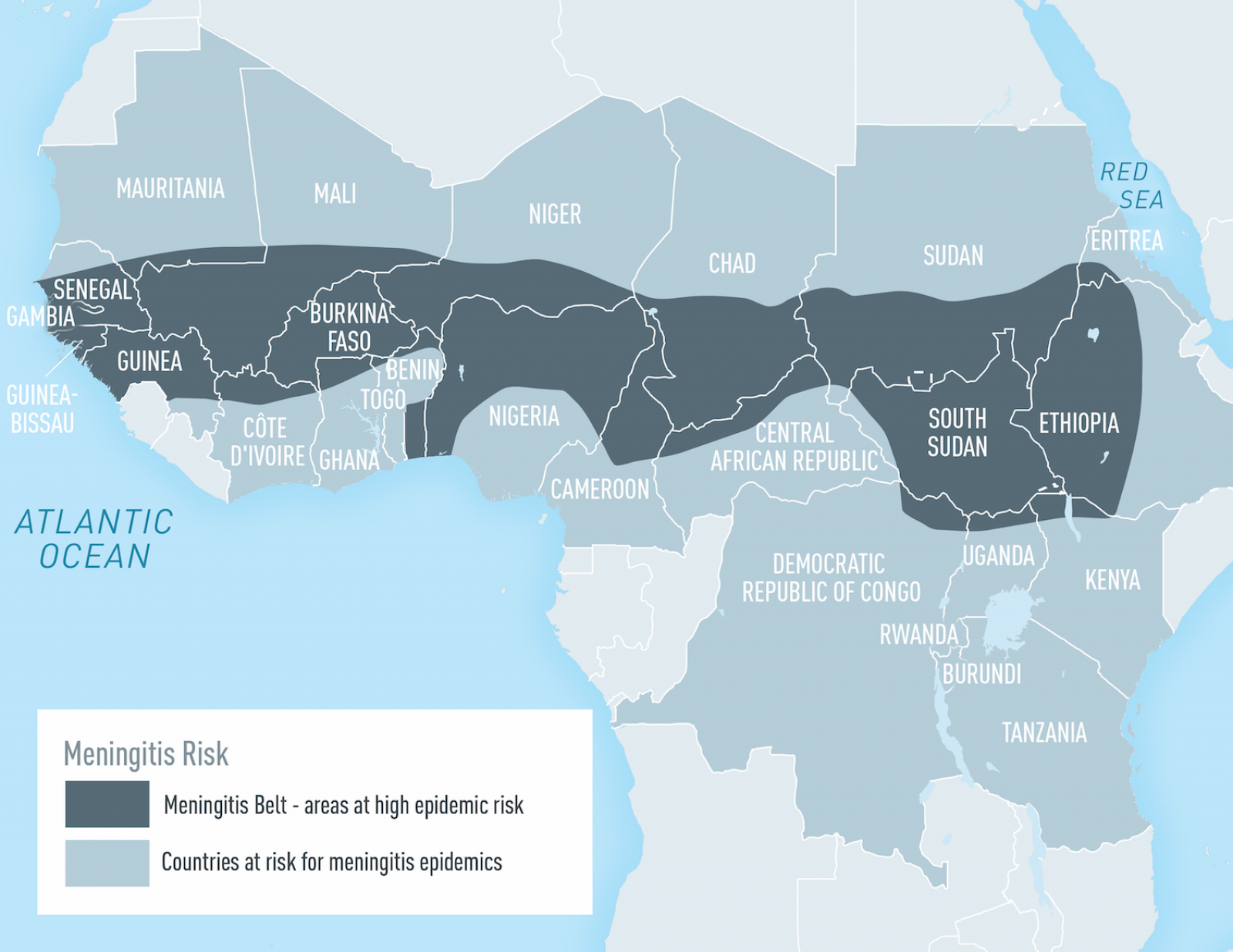 Serogroup A meningococcal meningitis threatens the lives of 450 million people across 26 countries in Africa's meningitis belt.
Historically, 8 in 10 cases of meningitis in this region are caused by serogroup A meningococcus. Treatment is costly for both families and nations, and contributes to the cycle of poverty. Each case of meningitis in a family results in a sudden cost of about 3 or 4 months of the family's income. The permanent disabilities caused by meningitis leave survivors less able to care for themselves and less likely to earn income.
MenAfriNet is a network of international partners supporting quality meningitis data for Africa to evaluate the impact of a novel meningococcal A conjugate vaccine, MenAfriVac®.