International Annual Meeting Addresses Surveillance, Preparedness and Response to Meningitis Outbreaks in Africa
For more than a century, epidemic meningitis has posed a recurrent threat for over 470 million people in the 26 countries across the sub-Saharan region of Africa known as the "meningitis belt." In 2010, the introduction of a novel vaccine (MenAfriVac®) brought hope to eliminate this devastating public health threat. By 2018, more than 300 million individuals in 22 countries had been immunized with MenAfriVac®. Recently the partners involved in this work came together virtually to discuss progress, challenges and the future of this important effort.
Collaborative efforts across multiple countries, organizations, and institutions was required to make MenAfriVac® accessible across the meningitis belt and to produce high-quality data. These data are used to evaluate of long-term effectiveness of existing vaccine programs and to support decision making for vaccine implementation strategies, impact evaluations, and special studies for bacterial meningitis.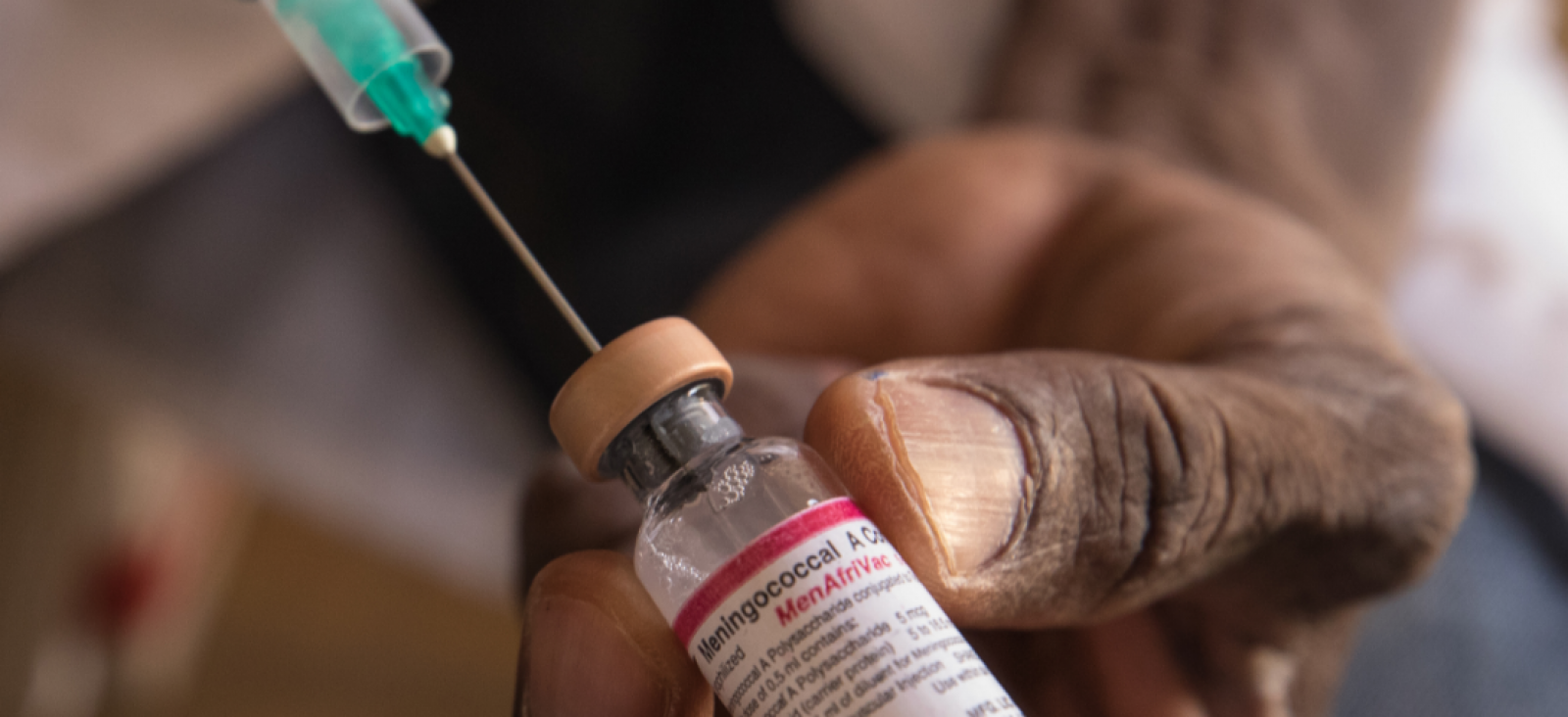 With an initial grant from the Bill & Melinda Gates Foundation in 2013, the MenAfriNet Consortium was established to unite multiple institutions to initiate a regional meningitis surveillance network in sub-Saharan Africa. The MenAfriNet Consortium includes the CDC Foundation, the U.S. Centers for Disease Control and Prevention (CDC), the World Health Organization-Regional Office for Africa (WHO-AFRO), the non-governmental organization Davycas International, ministries of health from the region, and other non-governmental agencies with expertise in meningitis surveillance in the region.
On December 8-9, 2020, Chad virtually hosted the 17th Annual Meeting on Surveillance, Preparedness and Response to Meningitis Outbreaks in Africa and the seventh meeting of MenAfriNet partners. Topics included information sharing related to meningitis outbreak preparedness and response in the context of the COVID-19 pandemic. This gathering was the first time the meeting was held virtually, and approximately 250 participants representing national and international stakeholders came together with the common goal of defeating bacterial meningitis in the 26 African meningitis belt countries.
During opening remarks, WHO representatives from Chad described the importance of bacterial meningitis work, the current situation on the ground and impact of the COVID-19 pandemic. These representatives also stressed the urgency of working together to overcome public health challenges. Other topics discussed during the meeting included progress, challenges and plans for the future of MenAfriVac® and the MenAfriNet partnership. Focus was also placed on the efforts that countries have continued to put forth this year despite the COVID-19 pandemic and updates on the development of the multivalent meningococcal conjugate vaccine. In addition to the two-day plenary meeting, side meetings were held during the months of October and November to discuss current bacterial meningitis efforts and goals for the upcoming year.
These virtual plenary and side meetings featured public health staff, researchers and advocates from approximately 20 countries and exemplified the importance of collaboration to combat bacterial meningitis as a public health threat. Additionally, this meeting provided a great opportunity for partners to come together and highlight the progress that has been made, while also sharing ideas on meeting the goals to defeat meningitis by 2030.
Since its implementation, MenAfriNet has improved the quality and timeliness of meningitis surveillance data across five West African countries (Chad, Burkina Faso, Niger, Mali and Togo) resulting in improved vaccine program decision making. These five countries have served as a model across the meningitis belt. MenAfriNet tools, procedures, and technical assistance have also been leveraged regionally to strengthen meningitis surveillance and epidemic response in Ghana, Guinea, Liberia and Nigeria.
We are grateful to the Bill & Melinda Gates Foundation, GAVI and UNICEF for their support and to CDC and partners in Africa for helping to advance the prevention of this disease through immunization and surveillance. To learn more about MenAfriNet, please visit www.menafrinet.org/.
Rebecca Cook, MPH, is a senior program officer for the CDC Foundation.
Photo of vaccine: © Evelyn Hockstein/CDC Foundation